Charlotte Hall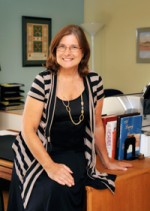 Charlotte Hall, the principal of Hall Marketing & Design has decades of experience in graphic design, writing, photography, art direction, and production. Her goal is always to give every client design that WOWS them and customer service that EXCEEDS THEIR EXPECTATIONS. Along the way we have received awards and accolades, but the true measure of our success is that many of our clients have been with us for years and are ecstatic in their praises.
A Virtual Studio
Hall Marketing & Design has a group of talented associates (photographers, illustrators, programmers, printers) that are brought together to work under Charlotte's direction as needed for each project. Because we are a virtual studio, we have the flexibility and agility to respond to clients' ever changing needs and to give them great value for their marketing dollar.
A La Carte or Full Service
Hall Marketing & Design has two ways of working with clients: producing individual projects for clients who have a one-time or occasional need, or providing comprehensive marketing communications services for clients, becoming their off-site marcom department.