Hall Marketing & Design | Graphic Design | Chico CA
Graphic Design Focused on Your Message
We use graphic design to communicate for you. In our media rich world, people are exposed to hundreds of messages everyday. Hall Marketing & Design's expertise in creating communications that stand out from the crowd assures that your message will be heard. We are designers… writers… photographers… producers. But more than that, we are communicators who use words, colors, design and images to tell our clients' story.
Welcome to our website. We hope you'll find your visit enlightening and enticing.
Graphic Design
Graphic design is not art for art's sake. It is about enhancing your message and engaging the audience. Colors, type, graphics and layout are all part of the message the viewer absorbs, which is why great graphic design is part of every project we produce. In our portfolio you'll see a variety of styles from corporate to whimsical. All of them have 5 qualities in common… Impact… Captivating Images… Great Color… an Open Approachable Style… and Superb Execution.
Writing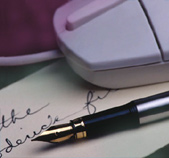 Great writing combined with great graphic design are the heart of good marketing communication. And, great writing is at the heart of our services. Concise headlines, motivating copy, entertaining explanations, precise descriptions, and thought-provoking phrases are all part of our arsenal. While most everyone can write, writing well is an art. Don't settle for ordinary when you can have extraordinary…the kind of writing we give clients everyday.
Photography, Art Direction and Photo Enhancement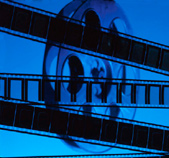 Nothing speaks louder or more eloquently than a photograph, which is why we are so picky about every image we use. For some projects we create the photographs, for others we find stock images, and sometimes we use photos supplied by the client. Always we carefully compose, edit and crop each image to emphasize the mood or idea. Our decades of experience as photographers are augmented by cutting edge abilities in digital enhancement and manipulation. We "Photoshop it!"
Project Direction and Production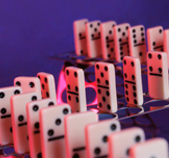 We take ownership of projects, relieving our clients of the need to micro-manage. Once we have a clear understanding of what you want, we will be off and running. We keep it simple for you by running everything through one creative contact for each client. One thing you won't get from us is unpleasant surprises. We diligently keep clients informed about the progress of their project, and we will respect your budget and your deadlines as if they were our own.